Take charge of an engine-powered recreational boat at sea beyond 5 nautical miles offshore (6 nautical miles in France) and go as far as you wish from the coast.
The Offshore Licence is a theoretical course that takes place in a classroom. After the course, you will be able to:
– Read a nautical chart, its navigation marks and their lights
– Take bearings and plot them on a chart
– Use and correct a magnetic compass
– Sail using dead reckoning navigation (Course Through Water, Course Over Ground which includes currents)
– Use the 'Rule of Twelfth' for tidal calculations
– Interpret a weather chart
– Describe available electronic aids for navigation
– Describe the safety equipment required for sailing offshore
Note: Topics in italics will be discussed in class but there is no specific lesson on them. You will study these yourself with the aid of the training booklet.
Exams are regularly organised by the Maritime Authorities in Monaco (in French and English) and in France (in French only). 
They last an hour and a half and comprise:
– 2 navigation exercises using a chart
– 1 tidal calculation
– 5 multiple choice questions on the three topics above that are in italics
Courses are given in French
– Group sessions in the evening from 6pm. See below for upcoming dates. Minimum 3 people.
– Individual sessions can be arranged on request and adapted to suit your schedule.
Courses in English can be organised to prepare for the Monegasque Offshore Licence. Please contact us for more information. 
All the equipment required for the course is provided and included in our fees. This consists of:
– Training booklet
– SHOM Chart 9999 (professional quality flat chart)
– Navigation ruler
– Dry point navigation compass
– Calculator
– Drawing materials (pen, pencil, eraser, pencil sharpener)
– Bag to store your equipment 
– 1 tidal calculation
– 5 multiple choice questions on the three topics above that are in italic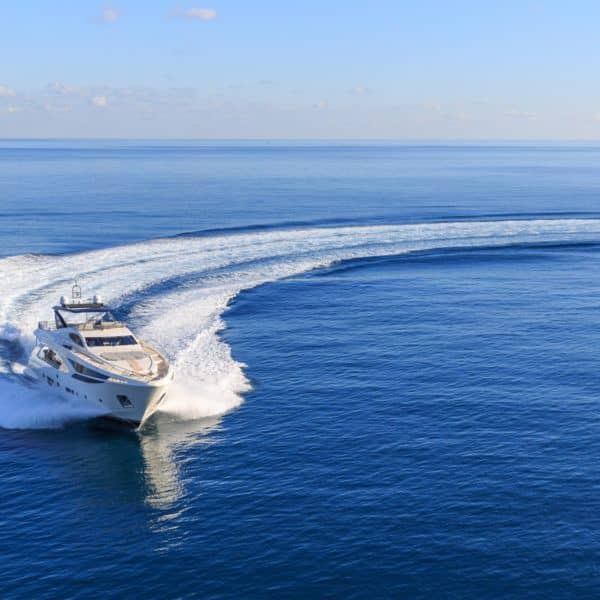 €750 per person in collective group training
€1,500 individual course
Exam fees are extra:
– €38 in France
– €65 in Monaco
In English: 13th November – 12th December 2023

To do the Offshore Licence, you must:
– be over 16 years old
– be in possession of a Monegasque or French Coastal Licence 
(If you have a coastal licence from another country, you may ask for French equivalence; the CRR can be requested. Please do not hesitate to contact us for more information.)
– be a Monegasque resident if you want to do the Monegasque Offshore Licence. Residence is not important in France, provided you have a French Coastal Licence.