During this program you have the choice between the entire 6 day program or choosing the days you would like to follow. 
Day 1: "Knowing yourself" the best way to succeed
The first step towards improving your communication, emotional inteligence and leadership skills is self-awareness. Through our Talent assessment and LH Dynamics training, our coaches will guide you towards a deeper understanding of yourself and others. We are committed to helping you become the best version of yourself you can be. That's why the first day is all about finding out where your talents lie. Our coaches will guide you step by step to success
Day 2: Bartending basic level 
Bartender: a profession in its own right!
This is your chance to learn the 'must-have' basics to work effectively on board. We cover how to set up the bar, the tools needed to perfect techniques and the importance of choosing the right glass to achieve perfection. You will feel more confident and creative.
What we will cover:
– Basic spirit knowledge and what to stock onboard
– How to pour – all the techniques you need
– Setting up the bar and mis en place
– Shake, stir, blend, layer and muddle – perfect your drink-making skills
– Classic Cocktails and modern-day favourites
– Creating the perfect drink with speed and efficiency
Day 3: Bartending advanced level
Continue to work on your technique and build your confidence – from improving your knowledge on a wide variety of spirits to decorating drinks with finesse. Mixology is more than just mixing drinks. You'll learn how to stimulate the senses and create unforgettable guest experiences.
What we will cover:
– Taste and flavour
– Staging Cocktails – elevating guest exerience
– Principles of mixology – creat synergy with dilution and balancing
– Marketplace mixology
– Garnishes
– Cocktail trends
– Cocktail presentations
Day 4 & 5: Service specialist 
This two-day programme will guide you through the different service styles we practise in Silver Service and Synchronised Service.
What we will cover:
– Role of the Steward/ess
– Service Management – organisational approach
– Service styles, service sequence and service plan
– Table settings and table seating
– Wine and champagne service techniques
– Communication – verbal and non-verbal
– Standard Operating Procedures (SOP)
– Mise en place
– Presentation techniques
– Arrival and departure
– Blending protocol / etiquette
– How to handle complaints with ease and grace
Day 6: Cigars, hookah & specialty teas
Our three workshops will help you to familiarise yourself with luxury products and ensure you feel comfortable serving them.
What we will cover:
Shisha
– The history of shisha
– The mechanics of shisha and its different varieties
– Shisha bowls
– Tobacco
– Cleaning procedures
– Etiquette
– Shisha mixology
– Shisha meets seven star service
Tea
– The history of tea
– The chemistry if tea
– Tea production, tea varieties and what to stock onboard
– How to create the perfect cup of tea
– Condiments and service styles
– Iced tea
– How to deliver exceptional tea service
Cigars
– The history of tobacco cultivation
– Tobacco/cigar producing countries
– The growing/harvesting/curing processes
– Anatomy of the plant and what leaves are used to
– Blending of different leaves
– Rolling process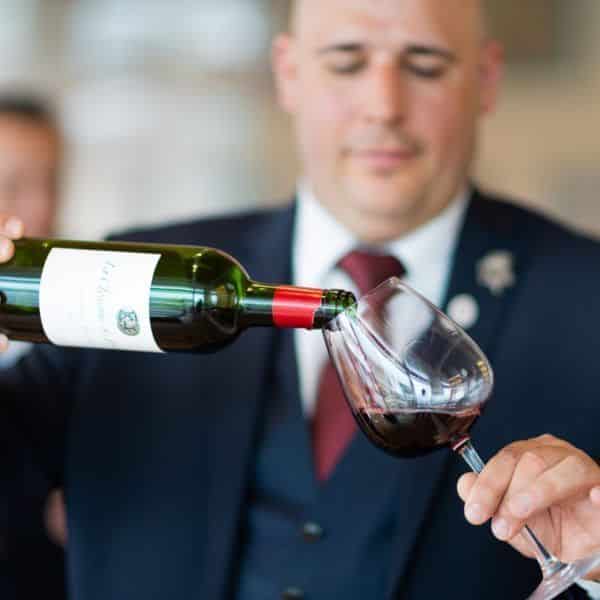 €575 per person per day.
€690 per person per day for non-members.
Please contact us for the next dates.