Objective:
The goal is to make the yachting industry more professional and provide tools and resources for learning about it.
To triumph in this industry, aspiring or existing professionals must have a thorough and up-to-date understanding of the forces and frameworks which drive and shape the yachting industry, as well as the key subjects and leadership skills needed in globally competitive organisations.
Ideal for:
The Yachting Masterclass designed for anyone who wants to fully understand the yachting industry.
From new yacht owners, banks, family offices, brokers, suppliers and anyone in the yachting industry who wants to move into a new or more senior management role.
From yacht crew looking to a shore-side management role, to shore-based employees aiming to broaden their skills and enhance their career prospects.
From yachting professionals seeking to broaden their employment horizons, to companies, who wish to develop their experienced staff and enhance the industry knowledge, and management efficiency of their business.
Designed for anyone in the yachting industry, or working in the luxury industry who wants to move into a new or more senior management role, crew who would like to move land based, professionals who currently work in the industry and want to have a holistic 360 perspective of the entire industry.
Land- based professionals: brokers, designers, yacht managers, charter brokers, suppliers, lawyers, insurance companies, etc.
Luxury Industry – people working in non-yachting luxury industry such as hospitality, banks, family offices, etc.
Crew onboard
Students
Members of the yacht club of Monaco
Members of the Cluster
Module Learning outcomes:
Understand the yachting Industry holistically
Understand who the yacht owners are and what are their expectations
Identify the principles of yacht designs
Learn the yachting vocabulary, seamanship terms and have nautical fluency
Recognize the main players in the industry, shipyards, designers and brokerage houses
Identify all roles onboard a yacht
Yachting is a very competitive and changing market – brokerage houses, yacht designers, shipping companies, agents, marinas, suppliers & manufacturers, etc, must position themselves well to sell their products/services successfully. This course aims to give participants basic industry knowledge and tools to help meet this challenge. Plus, the strategic ability to adapt to new practice and formulate and implement new strategies quickly and smoothly, when needed.
The skills and insights learnt on this 10-week course will give participants a competitive advantage– to help encourage professional growth, which in turn will lead to success.
Example of Program 2023:
Saturday 15/04 – 10.00 am – 1.00 pm – Introduction to the course
Wednesday 19/04 – 5.00 pm – 7.00 pm – The Superyacht Market 
Saturday 22/04 – 10.00 am – 1.00 pm – Yacht Owners  
Wednesday 26/04 – 5.00 pm – 7.00 pm – Naval Architecture
Wednesday 10/05 – 5.00 pm – 7.00 pm – Engineering 
Saturday 13/05 – 10.00 am – 1.00 pm – Shipyards & Yacht Building
Wednesday 17/05 – 5.00 pm – 7.00 pm – Exterior Design

Satuday 20/05

– 10.00 am – 1.00 pm – Propulsion Systems

Wednesday 24/05

– 5.00 pm – 7.00 pm – Classification – Flag 
Wednesday 31/05 – 5.00 pm – 7.00 pm – Family Office 

Saturday 03/06

 – 10.00 am – 1.00 pm – Maritime Law – Insurance 

Wednesday 07/06

 – 5.00 pm – 7.00 pm – Yacht Ownership
Saturday 10/06

 – 

10.00 am – 1.00 pm –Yacht Refit – Marinas

Wednesday 14/06

 – 5.00 pm – 7.00 pm – Yacht Charter

Saturday 17/06

– 10.00 am – 1.00 pm – Yacht Sales NR & NB – Luxury Marketing

Wednesday 21/06

 – 5.00 pm – 7.00 pm – Yacht Management

Friday 23/06

 – 5.00 pm – 7.00 pm – Yacht Crew – Yacht Agents

Monday 26/06

– 5.00 pm – 7.00 pm – Yacht Aviation – Sustainability – Final Exam  

Friday 29/06

– 12.00 pm – 14.00 pm – Graduation Lunch
 *Please note that these dates serve as guidelines and may be subject to change slightly. 
Employer sponsorship
Many companies fully or partly sponsor their employees for our courses and actively encourage personal development in line with company priorities. You should start by discussing your training request with your line manager, training manager or human resources manager to enquire about support available. 
Make sure you have thought through your reasons for wanting to do the course and how it will benefit yourself, your job role and your company.  Employers can be very positive if you have thought through your reasons for undertaking the course and demonstrate the self-discipline and commitment required to gain maximum benefit from a training programme. We are always happy to directly talk to you and your manager to answer any questions about the course. We're here to help you so please contact us without delay.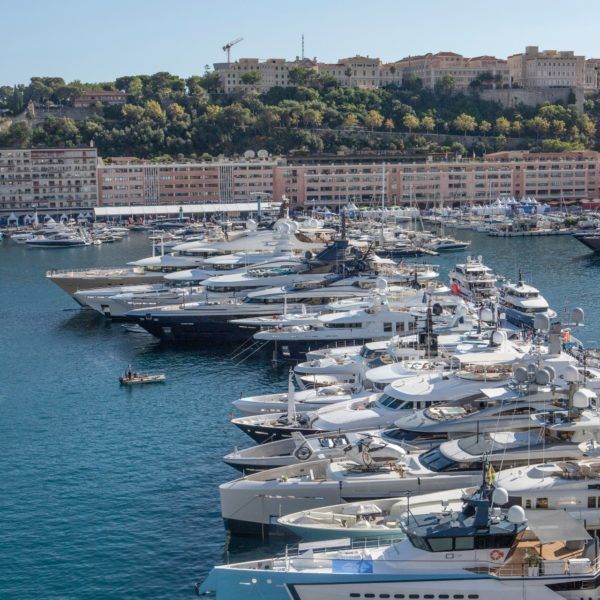 10 week program in class: 3000€ VAT included
10 week program online: 2400€ VAT included 
Single module in class: 336€ VAT included
Single module online: 216€ VAT included
10% discount for YCM and Cluster members. 
10% corporate discount for 2 or more persons from the same company. 
30% discount for IUM students and YPY members on all on-site courses. 
Following the entire 10-week course will get you a completion certificate as well as the graduation lunch at the end of the course. 
The Superyacht Industry book is not included in the price but participants get a discount.